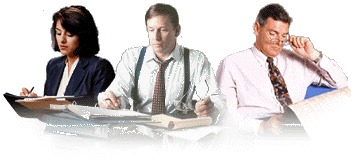 Start-up Business Plan Outline
Proper planning for your business is very important when turning your idea into reality. You must take the time to put your thoughts and intentions down on paper. Developing a plan of action or business plan does this. The business plan is a tool that will act as a road map for your business. The plan should reflect your own ideas and thinking but may require the assistance of a business advisor, consultant, or accountant. It is important to realize that business plans are often crucial when it comes to borrowing money, as all lending institutions will want to see it.
What should be included in a business plan?
Cover Page - company name, address, telephone, fax, e-mail, company contact and title.
Table of Contents - major headings in your business plan.
Executive summary - 1-3 page summary of the most important aspects of your business plan, include your mission statement.
Company Summary - company aims and objectives, amount of financing required, and future company plans.
Company Management - background, responsibilities, and qualifications of key company personnel.
Marketing Proposal - details of product or service and respective costs, industry analysis, market research conducted, competition, business location, and marketing strategy.
Operational Data - practice description, legal status of business, ownership, how the business will operate, and office layout.
Financing Proposal - general assumptions, income projections, cash flow forecasts, personal budget, personal net worth statement, repayment proposal, and collateral.
Conclusion - restate your aims and objectives, list financing amounts and reasons for the financing, and explain why you are a good candidate for financing.
Exhibits - research and statistical information, location selection information (eg. maps), financial exhibits, etc.
To view a complete thirty-page actual Start-Up Business Plan go to the Membersí Only area of the web site. The Business Plan will change to a different area of Canada every sixty-days.